The company " Viaggi Cornelio di Flessati Nicola & C. s.n.c. " is located in Mastellina di Commezzadura in Val di Sole in the Trentino region, near the well-known tourist locations of Daolasa, Folgarida, Marilleva, and Madonna di Campiglio.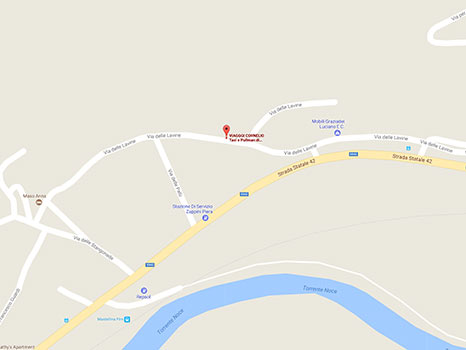 Directions

From North and South:
A22 Autostrada del Brennero - exit at San Michele a/A, follow signs to Mezzolombardo - Cles - Passo Tonale. After about 45 km you arrive in Commezzadura.

From Milan - Turin:
Exit A4 at Seriate. Follow signs to Edolo - Ponte di Legno - Passo Tonale. Go down the Val di Sole until Commezzadura.